From the striking profile of Birds of Paradise to the bushy combs of Ginger, and the sweet swirling petals of the Protea, tropical flowers are a wonderful choice for any occasion. Click to explore our wide selection of stunning tropics in wide and show-stopping hues. Or call us for something truly special.
Favorites in Tropical Flowers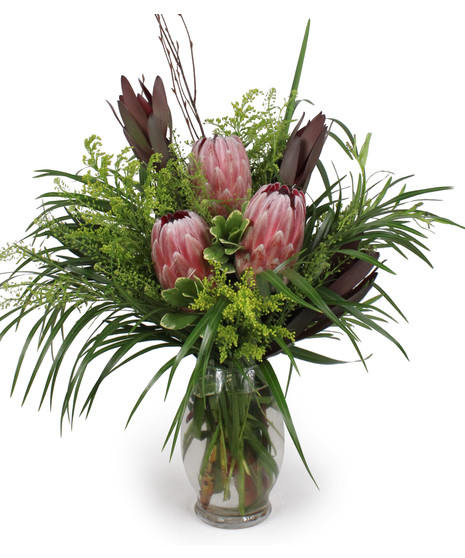 About

Tropical Flowers
Sending tropical flowers from Expressions Unlimited in South Carolina is a delightful way to brighten someone's day with a touch of exotic beauty. Tropical flowers, with their vibrant colors and unique shapes, can convey a sense of warmth and happiness that's perfect for various occasions. Whether you're celebrating a special milestone, expressing your sympathy, or simply sending a token of appreciation, these blossoms are a fantastic choice.
Expressions Unlimited, situated in the charming state of South Carolina, is known for its commitment to quality and customer satisfaction. When you choose to send tropical flowers through them, you can expect not only the freshest blooms but also expertly arranged bouquets that showcase the stunning diversity of tropical flora. From the fiery hues of heliconias to the elegance of orchids and the lush greenery of palm leaves, these arrangements are a testament to nature's artistry. Whether it's a Hawaiian-themed wedding, a birthday surprise, or a "just because" gesture, Expressions Unlimited has the expertise and creativity to make your floral gift truly memorable. So, if you want to transport your loved ones to a tropical paradise through the magic of flowers, look no further than Expressions Unlimited in South Carolina.
A Word from Our Customers